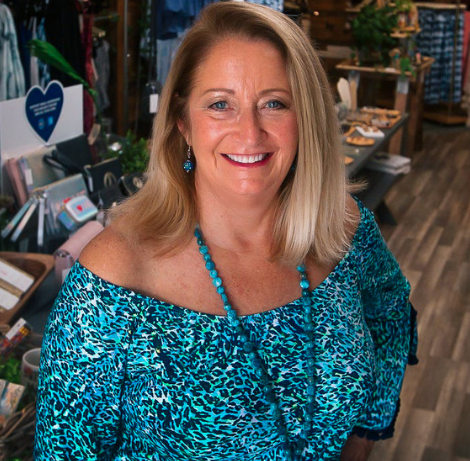 Meet Patti Biggs!
Patti Biggs designs and produces high-end fashions and home decor for boutiques. We make it easy for you to choose your own look for your store. With more than 30 years of experience, our team of designers focus in the beauty and spirit of coastal living.
We passionately create a spectrum of hand-made in the USA resort apparel and home decor. We have furnished designs for Lilly Pulitzer, Disney Hotel stores, Ocean Reef Club, and Horchow Collection among others. We currently are featured in a wide range of specialty boutiques throughout the U.S. and the Caribbean. We have the enthusiasm and the experience to enhance your coastal cravings.
Welcome! Let's Get Shopping.
All our items are made to order. Please allow up to two weeks, from the time of your online order, to receive shipment confirmation.
Please Contact Us if you have any questions or do not see a certain pattern listed with an item!
Unique Designs + Patterns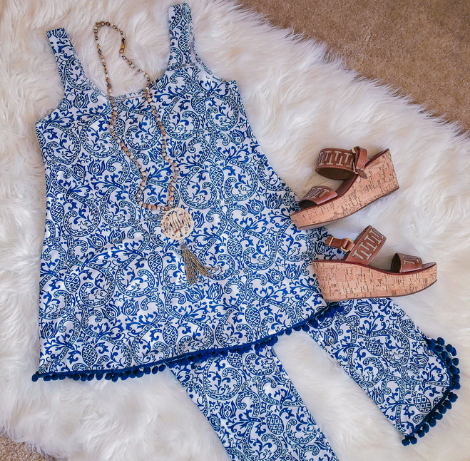 What Do Our Clients Say?
I absolutely LOVE the Michelle Dress! I wear this dress on the shoulders, making it a crew neckline and a little shorter in length. I can not say enough about how fabulous the sleeves are - the pom poms are so cute! I mostly wear the Michelle Dress casual with flats, but have worn with wedges out to a fancy dinner, as well as on the boat as a cover up (that upf fabric is on fabulous)!
Tami
Customer
I just got my dress about two weeks ago and have worn it twice . One day on the sailboat ⛵️ as a cover up ( I need sun protection ) and once for dinner . I got compliments left and right ( I have the pink pineapple). I wear it off the shoulders to give it more length . I had strangers coming up to me on the dock saying how cute my dress was . The sleeves and Pom poms are adorable . I just bought three more Michelle dresses ! Perfect for being on the boat and to go out to dinner ! You will love ❤️ this dress !!
Lisa
Customer